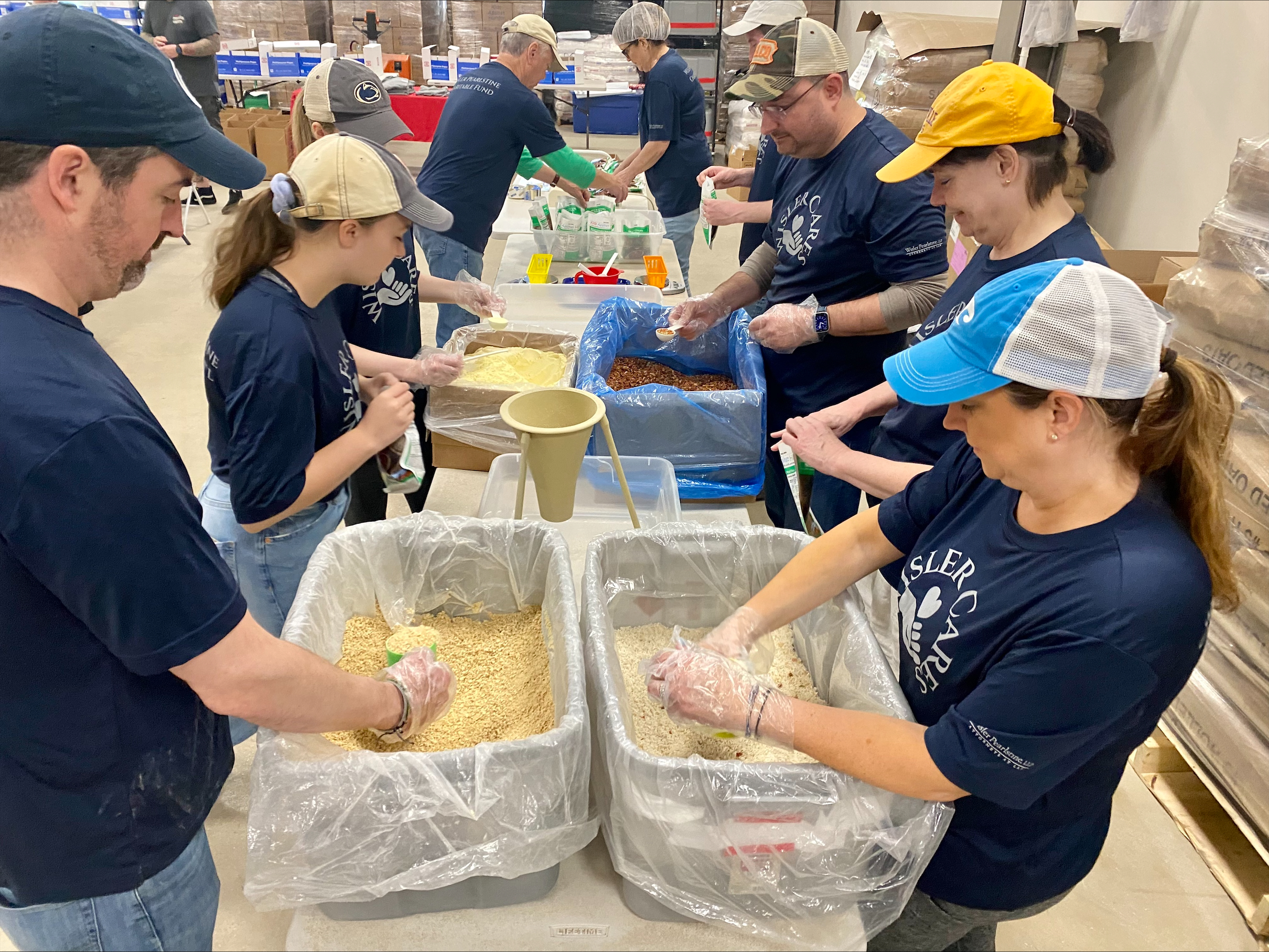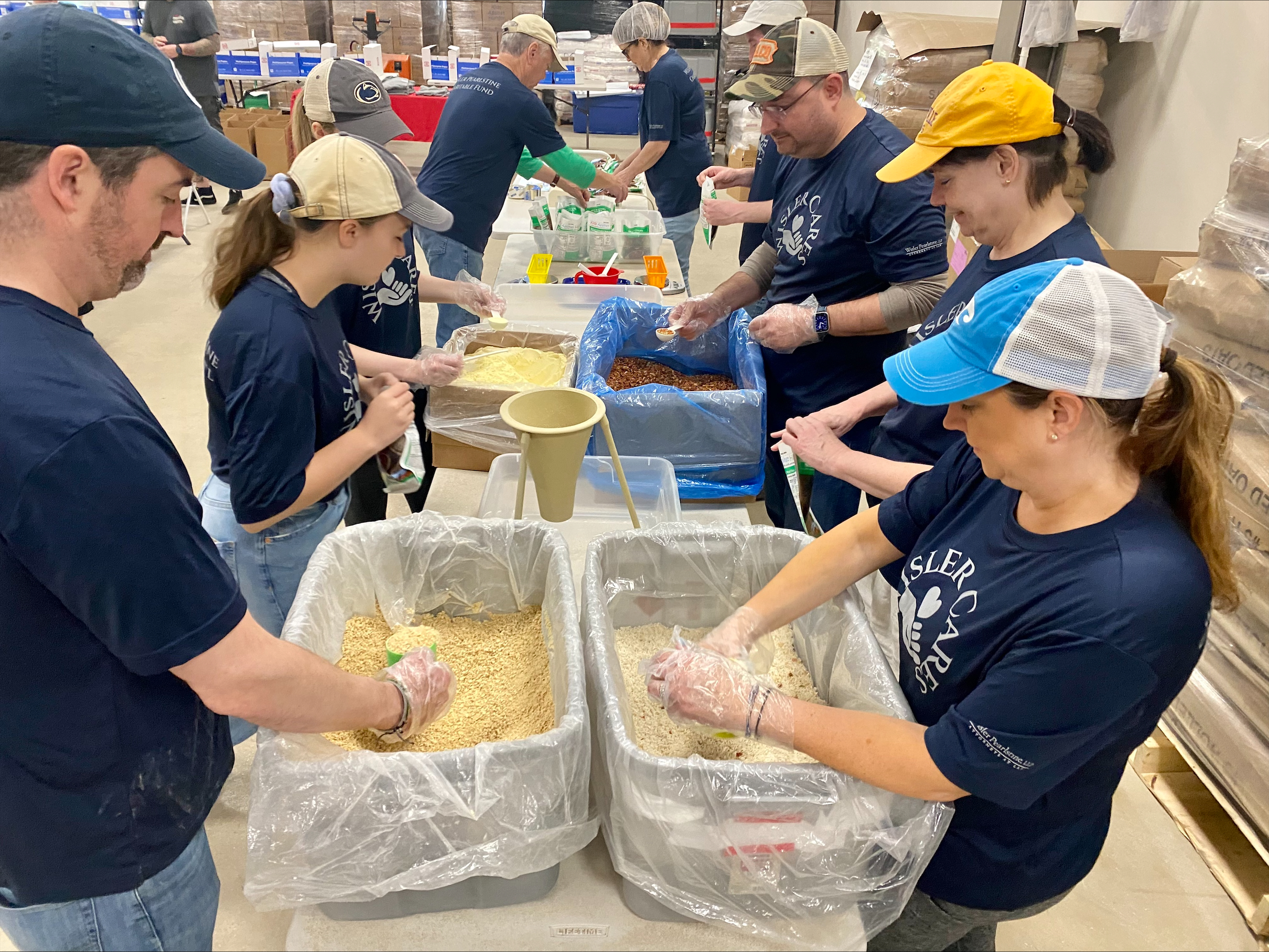 June 20, 2023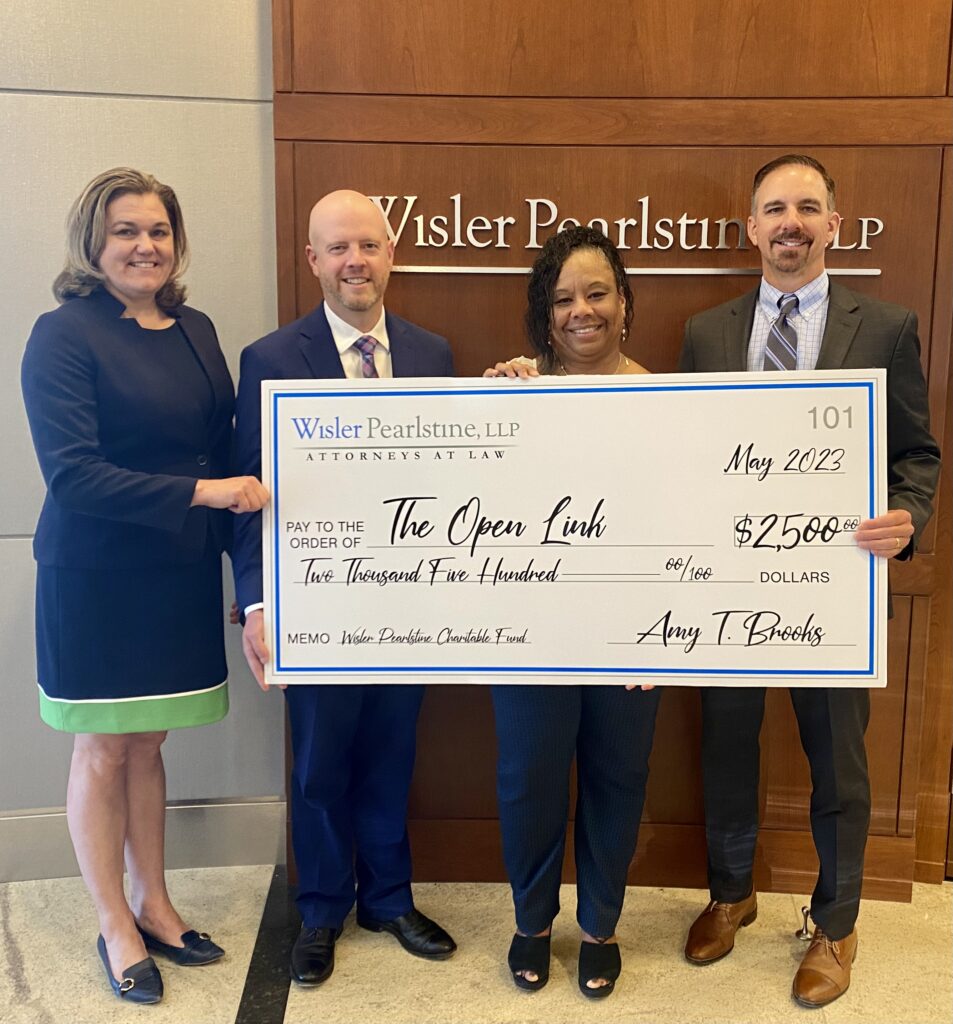 From left to right: Wisler Pearlstine Administrative Partner Amy Brooks, Esq., Partner Kyle Somers, Esq., The Open Link Executive Director Monique Hendricks, MGA, and Wisler Pearlstine Partner Mark Hosterman, Esq.
Wisler Pearlstine, LLP is pleased to announce it has awarded a $2,500 grant to The Open Link, a multi-service agency serving the greater Upper Perkiomen Valley, via its Wisler Pearlstine Charitable Fund (The Fund).
With two locations in Pennsburg and East Greenville, The Open Link meets the community's needs with programs like Meals on Wheels, its food pantry, kids' summer meals, high school equivalency classes and testing, job coaching, domestic violence counseling and court accompaniment, rent and utility assistance, daily community meal and programming for seniors and more. The Open Link gives those it serves the opportunity to flourish no matter their circumstances. It also provides opportunities that promote socialization and volunteerism for people of all ages to lead healthy and productive lives.
"We are so truly grateful for the generosity of Wisler Pearlstine and what it enables us to do in our community!" said The Open Link Executive Director Monique Hendricks. "Their partnership helps us continue to offer free programs and services to give our neighbors a hand up when they need it most."
In 2020, to commemorate Wisler Pearlstine's 75th year in practice, The Fund was established with an initial contribution of $75,000 from the firm's partners. Each year, The Fund continues to provide grants to organizations that provide essential services to individuals and families in the Bucks, Chester, Delaware, Montgomery, and Philadelphia County communities Wisler Pearlstine serves.
"The Open Link uplifts the communities it serves in so many crucial ways," said Firm Administrative Partner Amy Brooks. "Treating all who walk through its doors as a neighbor, it helps others thrive through life's most trying challenges. Wisler Pearlstine is honored to support this organization and the most important services it provides."
For more information and to volunteer with The Open Link, visit here.